Ruth Necklace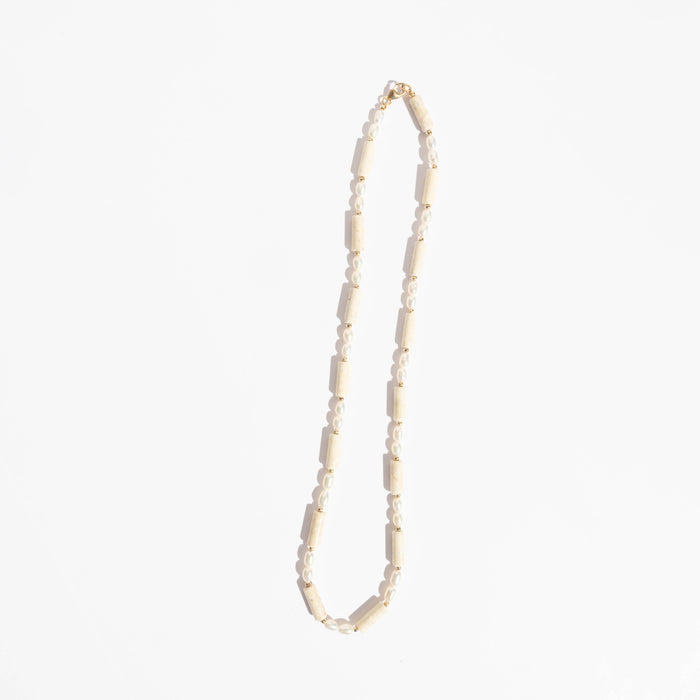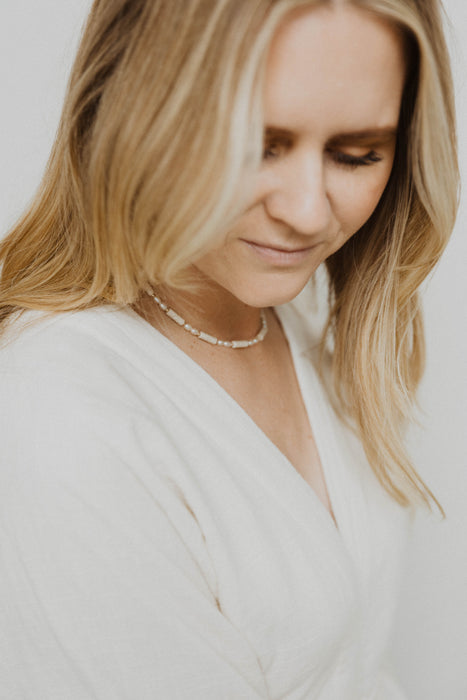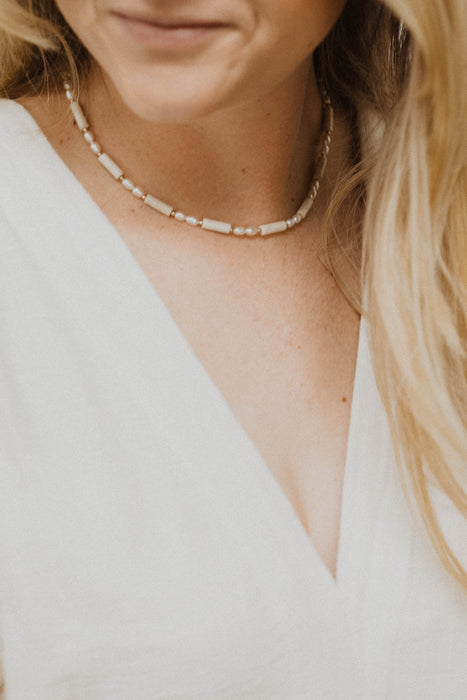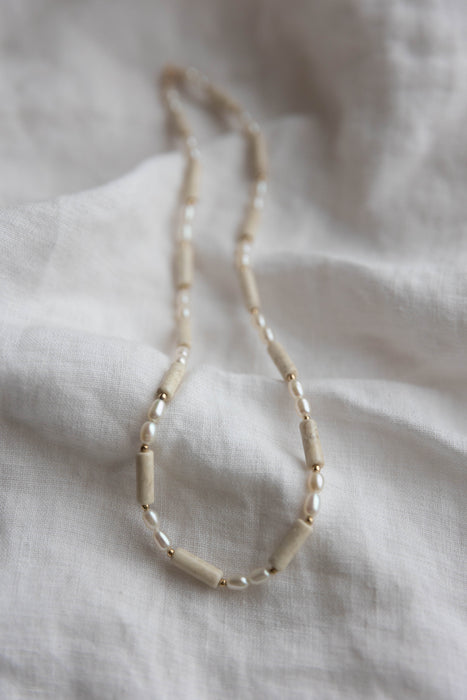 This necklace is rare, beautiful, and fun! A new twist on the classic pearl necklace. With fresh water pearls and natural river stones making a fresh new look you can wear everyday! Layer with gold chains or wear it as a statement, this piece is stunning!
Pearls; a symbol of loyalty, compassion, & faithfulness. She is Ruth.
Margalit; a handmade collection of gold, semi precious stones, & freshwater pearl jewelry. Designed to accentuate the rare beauty in the wearer.
Fresh Water Pearls & River Stone

2mm Gold Filled Beads
16" Length
Designed and handmade at Adorn's storefront in Steamboat Springs, CO