Pink Cowboy Boot Charm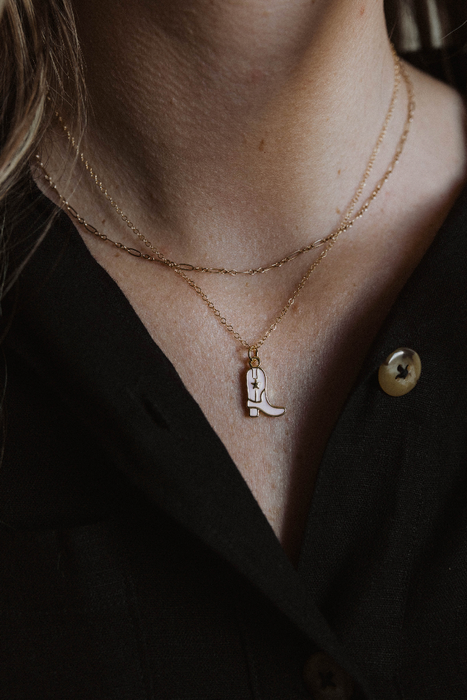 Bringing cute southern charm to your layered necklaces. Coming in two different colors; gold and pink. Add it to a chain you own or shop our necklaces and we'll add it for you.
Pink Size: 20.9mm X 11.8mm

About the size of a dime


Material: 24K Gold Filled

Core: Brass

One Size Available
Lead Free & Cadmium Free & Nickel Free
Care: polish occasionally. avoid exfoliating scrubs and chlorine.
We recommend taking jewelry off for showers, swimming, & sleeping - however! Lots of us do wear our jewelry through all of life with great results. The longevity of the piece will depend on treatment.