Mosie Bracelet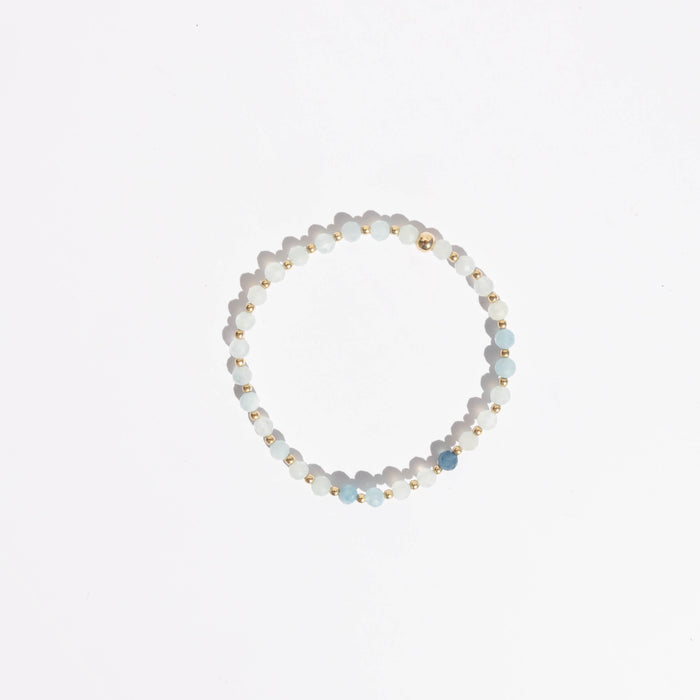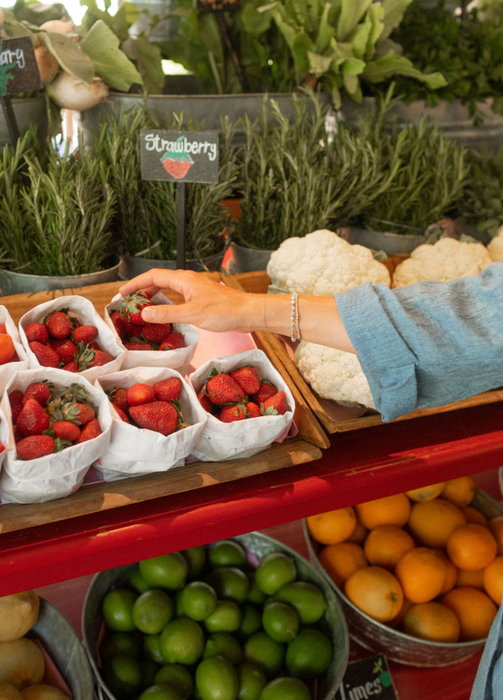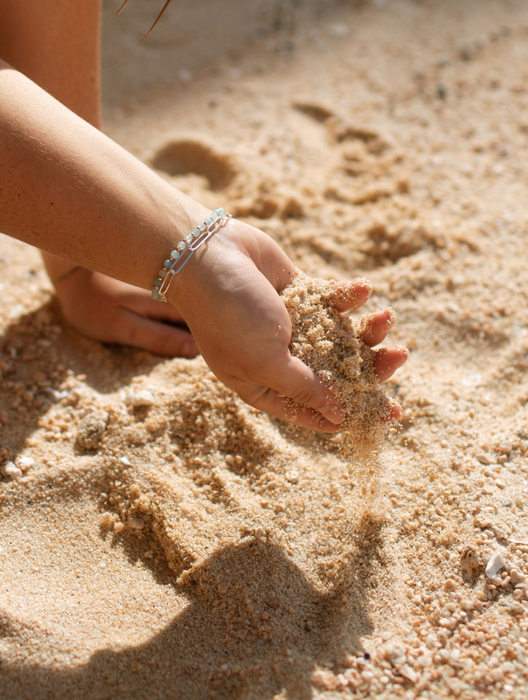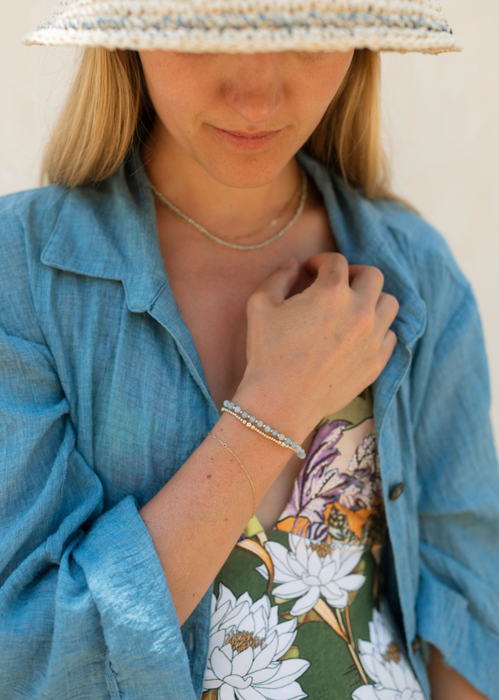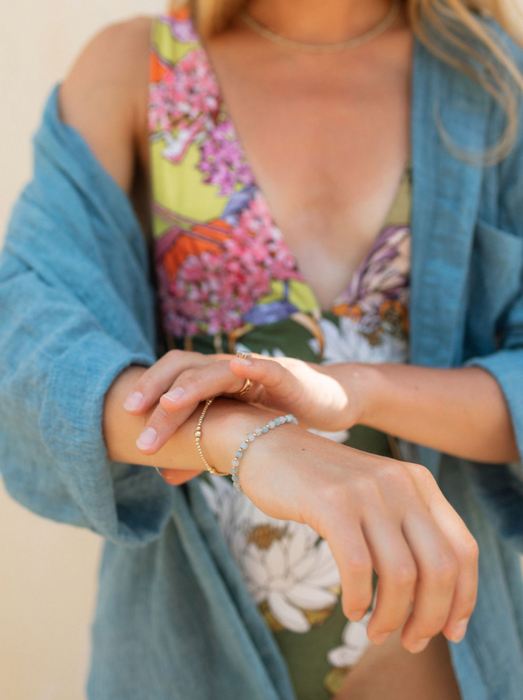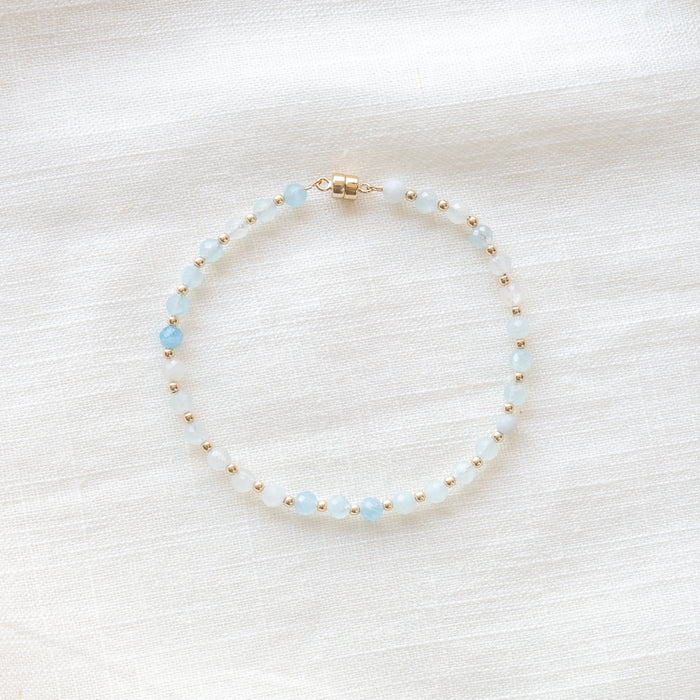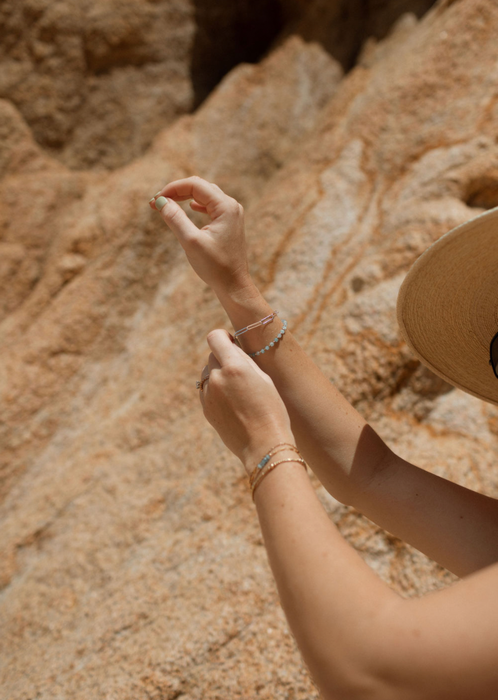 The Mosie bracelet is classic and a statement of beauty. Aquamarine stones and gold beads layered throughout the design. With an easy-to-use magnetic clasp, this bracelet will be your go to accessory.
Mosie represents a flowing river. Peaceful and soft in spirit, just like the love of Jesus.
Handmade and designed in Steamboat Springs, CO.
Made with Aquamarine stones and gold filled beads
Available in 6.5" and 7"