Go Your Own Way Towels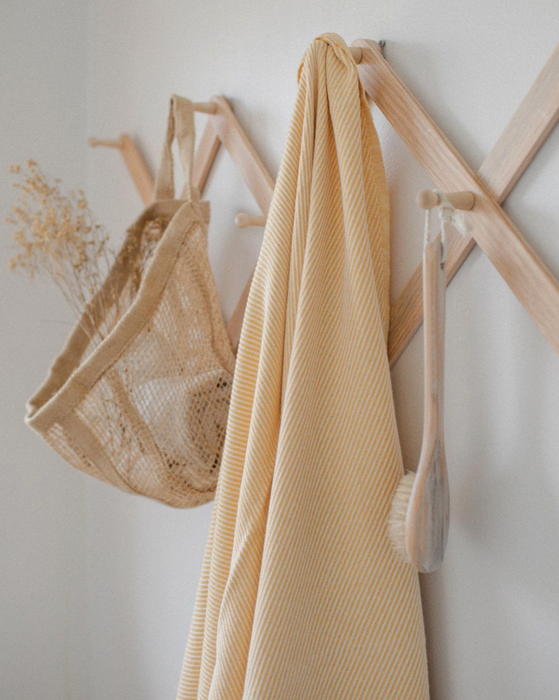 The Go Your Own Way Towel can be used for a fast-drying beach towel, light blanket, or use the small one for a beautiful accent in your kitchen.
Made on a semi-automatic handloom in central Turkey by a woman-owned family business! Your purchase of these towels directly supports these incredible artisans.

Available In: Tan, Olive, Grey, Lavender, and Kelly Green
Full Size: Approximately 38" x 70"
Intended uses: bath towel, light blanket

100% Cotton

Care: machine wash on delicate - cold. hang dry or tumble dry low. **towel may shrink