Binah Pearl Earring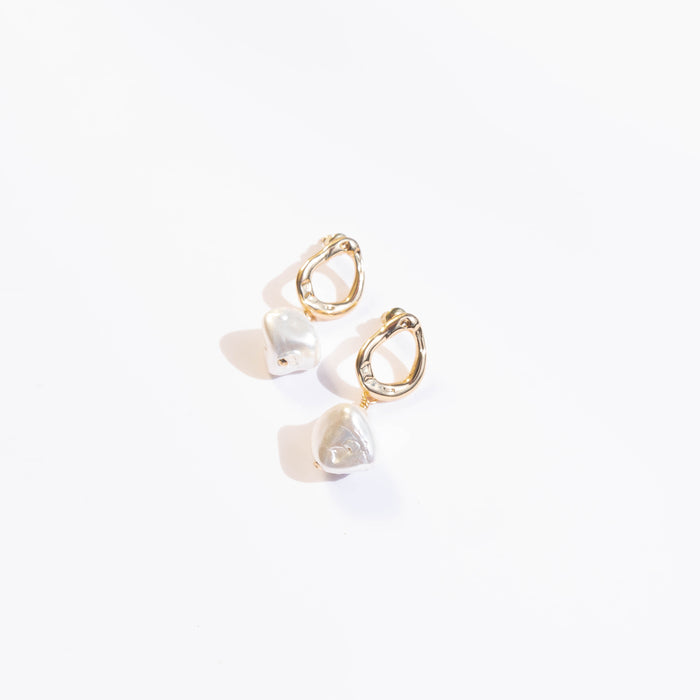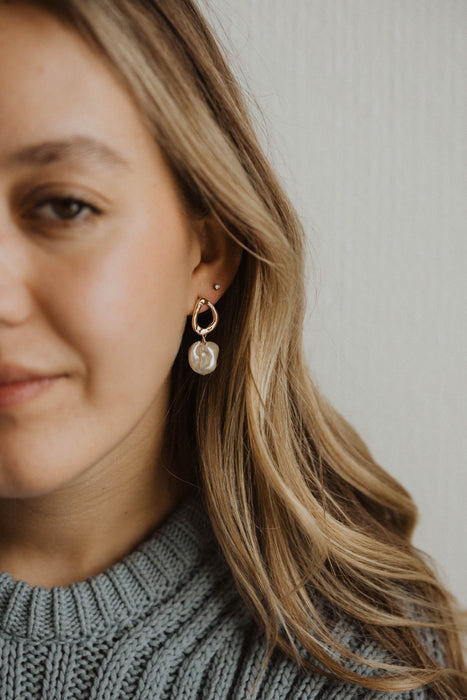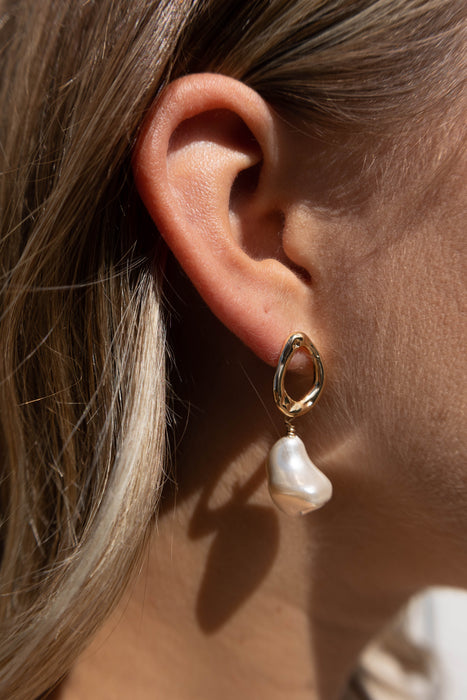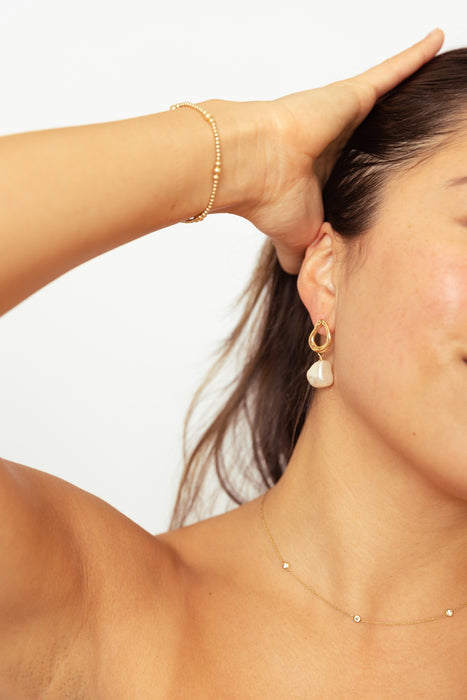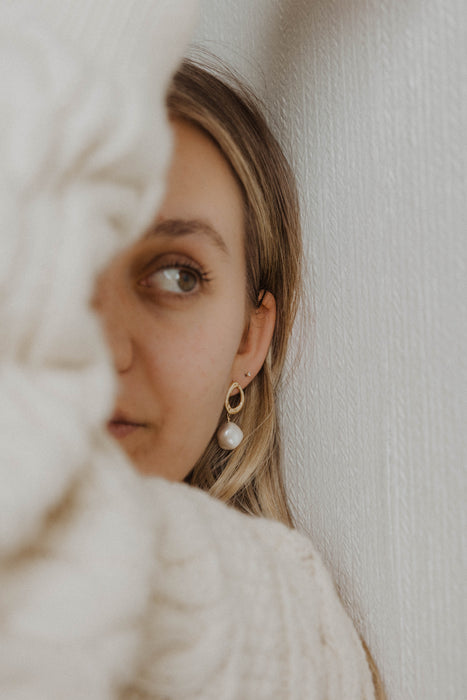 A modern play on the classic pearl earring. This earring has a big personality with an organic shaped, gold filled stud and a large fresh water pearl dropping below. Dress it down or dress it up, this earring is for any occasion!
Gold; precious, rare, & weighty. She is Binah.
Margalit; a handmade collection of gold, semi precious stones, & freshwater pearl jewelry. Designed to accentuate the rare beauty in the wearer.
1.75" long

Fresh Water Pearls
Designed and handmade at Adorn's storefront in Steamboat Springs, CO