Terracotta Linen Napkin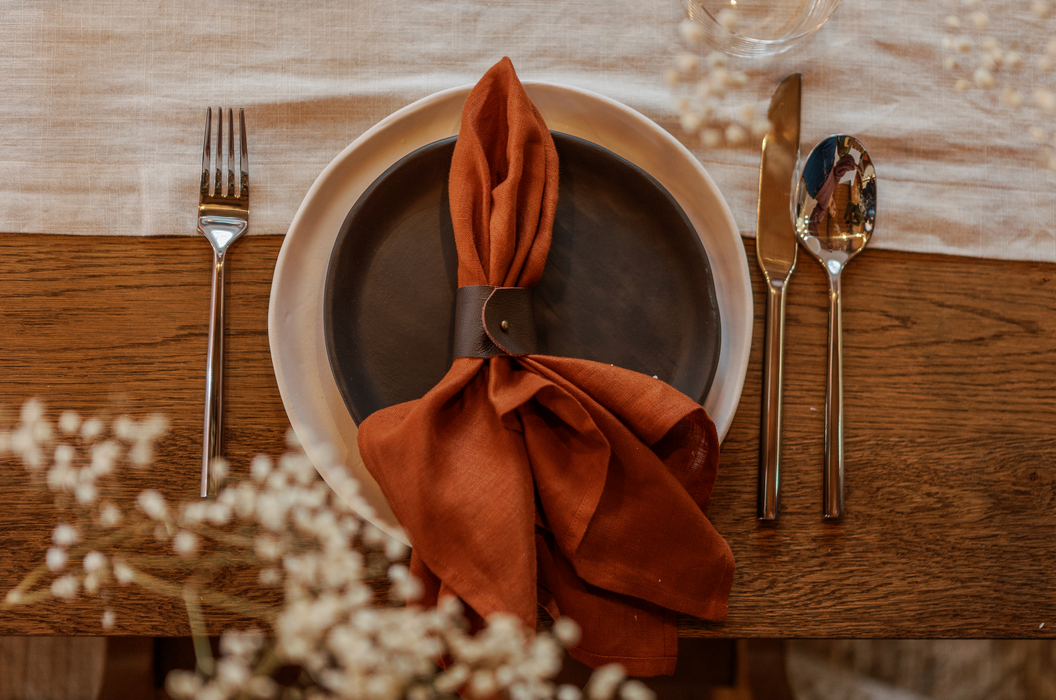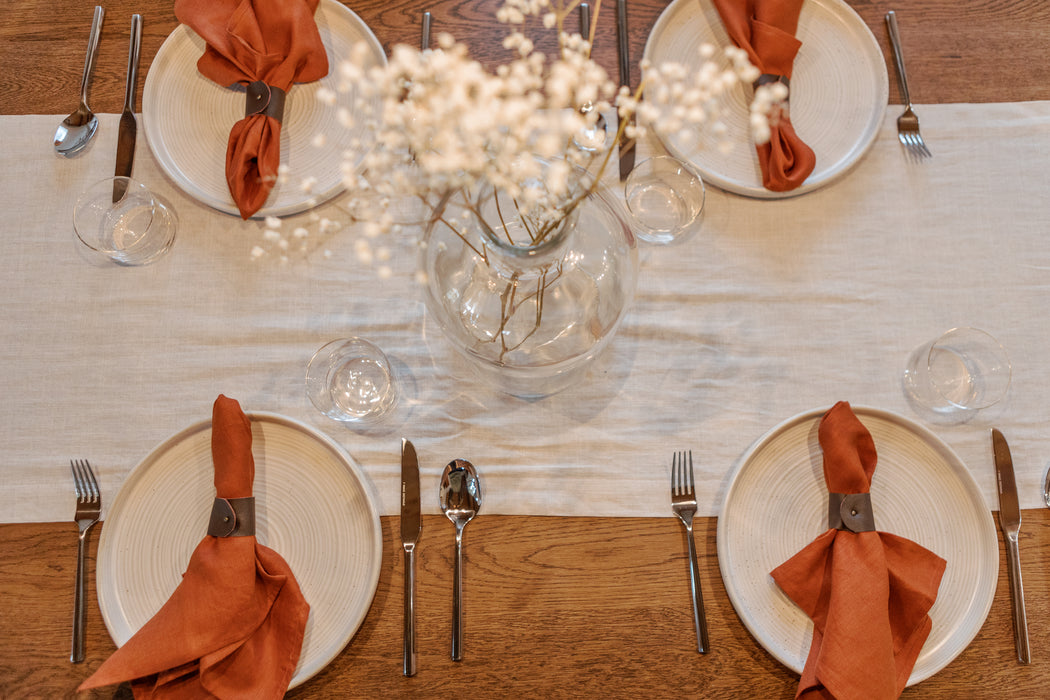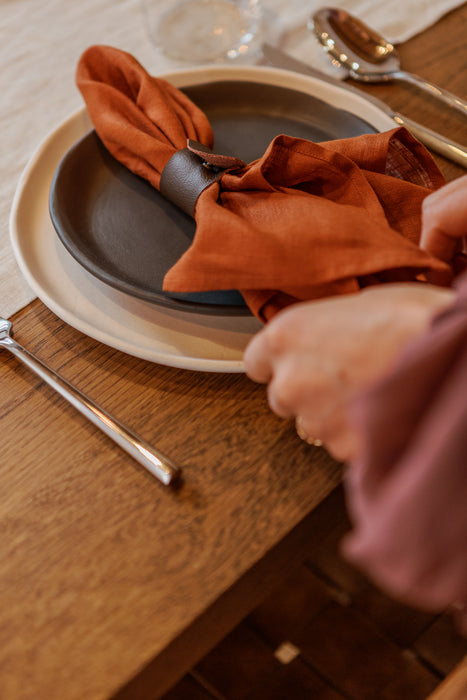 Add these linen napkins to your holiday table-scape for a soft & classic look. Pair it with our Leather Napkin Rings to add a modern flare.
Made in Thailand by women seeking refuge from abuse - all of our leather goods are handmade in Chiang Mai by women that are finding new freedom in Jesus & rebuilding their lives. 
18"x18"

100% Linen

Machine wash & lay flat to dry

Handmade in Thailand from our Naomi House Partner
When we started Adorn during January of 2020 we were on a mission to change the world by the way we shop - we know that's a lofty goal. However change happens one heart at a time. We believe that offering a job, housing, and emotional stable + loving environment for these women DOES change the world. Thanks for shopping with us + helping our dream to change the lives of million become a reality - one person at a time.