Creating Spaces of Love + Belonging: ROWAN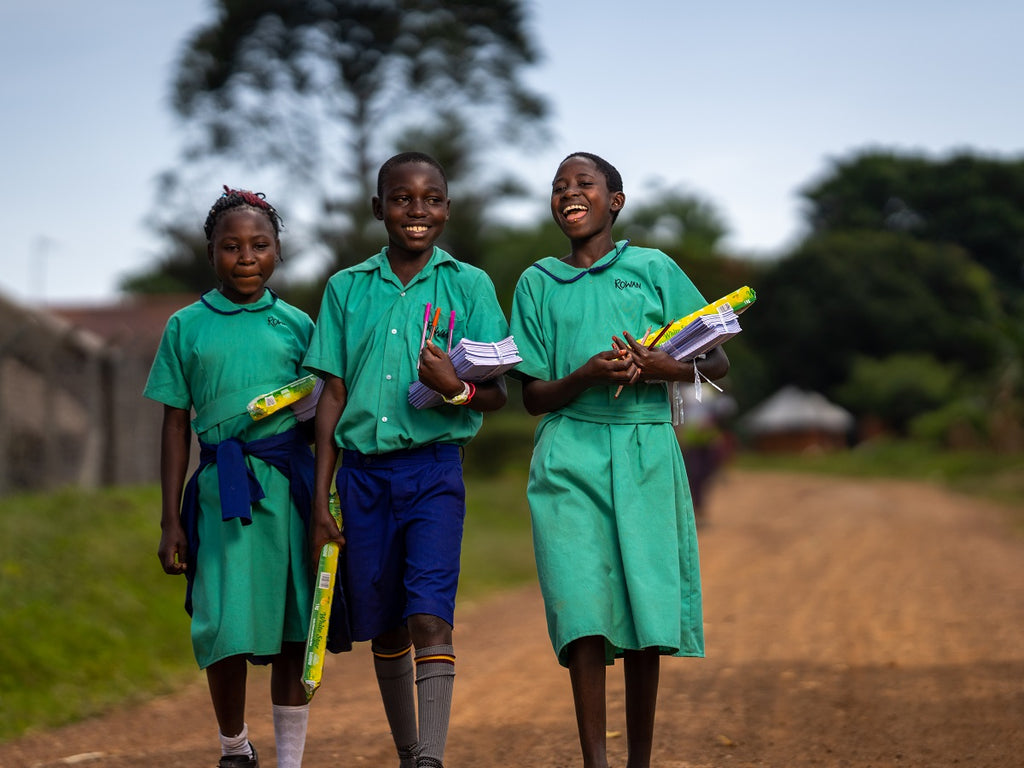 When you get to a place where you understand that love and belonging, your worthiness, is a birthright and not something you have to earn, anything is possible. –Brené Brown
This month at Adorn, our customers – our community of contributors–  as we like to think of all of the beloveds who shop with us, have the privilege of supporting Kelsey Hargadine and her nonprofit called ROWAN. ROWAN stands for Rural Orphans and Widows AIDs Network, a faith-based nonprofit serving orphans and widows affected by HIV/AIDS in eastern Uganda. 
Kelsey is a Kremmling local who co-founded ROWAN alongside Paul Nyende, a Ugandan pastor who shared the vision for ROWAN with her in 2006. They've been caring for widows and orphans affected by HIV/AIDS in Eastern Uganda through this wonderful nonprofit ever since. ROWAN provides a holistic response to vulnerable women and children by providing access to healthcare, nutrition and clean water and opportunities for education, entrepreneurship, emergency relief and spiritual development. 
Recently, Kelsey shared a story with me about a woman named Ebiri, a woman whose husband had died, leaving her vulnerable to homelessness and poverty.
Ebiri said, "even though I have family around, clan members are near and my children who have moved on, no one cares for me like ROWAN. I always know that ROWAN values me." 
For widows in Uganda, the challenges are great. "It's rare for a woman to go to school; the one thing they have pride about is marriage and family– so when a woman is widowed, it's thought that she is cursed, and she is often outcasted." Kelsey shared. For many widows, when a husband dies, they are kicked off of the land and left homeless and vulnerable to poverty. This vulnerability is accentuated for women who have AIDS, because there are cultural norms around the idea that the virus is a curse, causing many affected to be pushed to the margins.
"For many women who have been widowed, coming into the ROWAN family and experiencing love for the first time is beautifully transformative." Kelsey shared. 
We know that God cares deeply for the most vulnerable among us, especially for the widow and the orphan. In Isaiah it says: 
Learn what it means to do what is good
   by seeking righteousness and justice!
    Rescue the oppressed. Uphold the rights of the fatherless
    and defend the widow's cause.
The Overflow funds that went to ROWAN this past month went specifically to a new project that Kelsey is working on to mobilize individual sponsorships for these women and children. Kelsey is currently writing a children's book series connecting children in Uganda with children in the US, giving them a window into one another's lives. The hope is that these books will cultivate a sense of connection and compassion between kiddos coming from worlds apart, and mobilize sponsorships to support the vulnerable children in Uganda. 
To stay in the loop about ROWAN, head to loverowan.org where you can sign up for monthly newsletters or follow them on IG or Facebook. If you are interested in learning more about sponsorship opportunities,
click here
.